GQUCCkHNjN8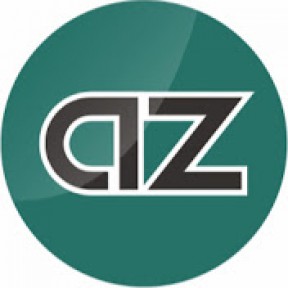 Coronavirus COVID-19 | Viral Structure & Pathogenesis
Welcome to this video on the COVID-19 disease caused by the SARS-CoV-2 coronavirus.
In this tutorial we will discuss: 
- Structure of the SARS-CoV-2 virus and its structural glycoproteins
- ACE-2 receptor interaction and mechanisms of host cell entry
- Pathogenesis and mechanism of ARDS
- Typical chest radiograph and CT appearances
We hope you have found this video informative - see references below for further reading.
Peter & Jack
References used in the making of this video:
1. Huang C, Wang Y, Li X, Ren L, Zhao J, Hu Y, et al. Clinical features of patients infected with 2019 novel coronavirus in Wuhan, China. The Lancet. 2020 Feb 15;395(10223):497–506. 
2. Schoeman D, Fielding BC. Coronavirus envelope protein: current knowledge. Virol J. 2019 May 27;16(1):69.
3. Weiss SR, Navas-Martin S. Coronavirus Pathogenesis and the Emerging Pathogen Severe Acute Respiratory Syndrome Coronavirus. Microbiol Mol Biol Rev. 2005 Dec;69(4):635–64.
4. Lin L, Lu L, Cao W, Li T. Hypothesis for potential pathogenesis of SARS-CoV-2 infection–a review of immune changes in patients with viral pneumonia. Emerg Microbes Infect. 2020 Jan 1;9(1):727–32.
5. Frieman M, Baric R. Mechanisms of Severe Acute Respiratory Syndrome Pathogenesis and Innate Immunomodulation. Microbiol Mol Biol Rev. 2008 Dec 1;72(4):672–85.
6. Li X, Geng M, Peng Y, Meng L, Lu S. Molecular immune pathogenesis and diagnosis of COVID-19. J Pharm Anal [Internet]. 2020 Mar 5 [cited 2020 Apr 2]
7. Rabi FA, Al Zoubi MS, Kasasbeh GA, Salameh DM, Al-Nasser AD. SARS-CoV-2 and Coronavirus Disease 2019: What We Know So Far. Pathogens. 2020 Mar;9(3):231. 
8. Walls AC, Park Y-J, Tortorici MA, Wall A, McGuire AT, Veesler D. Structure, Function, and Antigenicity of the SARS-CoV-2 Spike Glycoprotein. Cell [Internet]. 2020 Mar 9
9. Rothan HA, Byrareddy SN. The epidemiology and pathogenesis of coronavirus disease (COVID-19) outbreak. J Autoimmun. 2020 Feb 26;102433.
10. Guo Y-R, Cao Q-D, Hong Z-S, Tan Y-Y, Chen S-D, Jin H-J, et al. The origin, transmission and clinical therapies on coronavirus disease 2019 (COVID-19) outbreak - an update on the status. Mil Med Res. 2020 Mar 13;7(1):11.
11. Jin Y, Yang H, Ji W, Wu W, Chen S, Zhang W, et al. Virology, Epidemiology, Pathogenesis, and Control of COVID-19. Viruses. 2020 Apr;12(4):372. 
There are no comments yet.