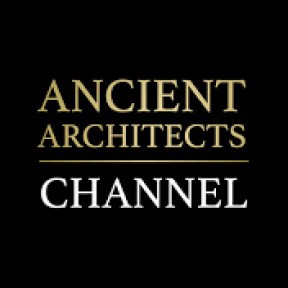 Solving the Mystery of the Great Pyramid of Egypt
A title with a bold claim of solving the mystery of the Great Pyramid of Egypt needs to be the most in-depth study ever produced by the Ancient Architects Channel, and in this new 2020 documentary, I attempt to do just that with a feature-length 90-minute video.
After reading just about ever primary and secondary source available, I present the most logical explanation for the pyramid - who built it, when it was built, how it was built and what function it had. I attempt to explain every major anomaly inside the pyramid, including the Queen's Chamber airshafts and Gantenbrink door's, the unfinished Subterranean Chamber, the damage in the King's Chamber and where the secret chambers lie within.

I also draw upon microgravimetry data from the 1980s, muon scans by the ScanPyramids project, architectural ideas from Jean Pierre Houdin and Old Kingdom cosmological afterlife believes as studied by Anthony Sakovich to help me formulate a master plan - a master plan that works for me and satisfies the Great Pyramid conundrum.
Videos mentioned in the video include:
UnchartedX: The Improbable Timeline of the Old Kingdom Mega-Pyramid Builders:
World of Antiquity: The True Purpose of the Pyramids:
Eysteinn Guðni Guðnason: Every CAD drawing of Cheops Pyramid:
Ancient Architects: Djedi Robot Raw Footage Part 1: Climbing the Great Pyramid Queen's Chamber Air Shaft: