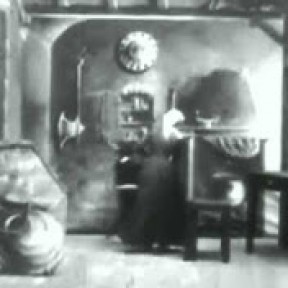 Silent | 20.000 Leagues Under the Sea (backup)
Directed by Stuart Paton, the story is based on the novel Twenty Thousand Leagues Under the Sea, and also incorporates elements from Verne's The Mysterious Island.
It stars Dan Hanlon as Professor Aronnax, Edna Pendleton as Aronnax's Daughter, Curtis Benton as Ned Land, and Allen Holubar as Captain Nemo.
Actual underwater cameras were not used, but a system of watertight tubes and mirrors allowed the camera to shoot reflected images of underwater scenes staged in shallow sunlit waters. The undersea footage was shot in the Bahamas due to the clear water.
When this film was remade by Walt Disney 38 years later, they went to the same spot for their undersea footage.
Silent Filmhouse
silent-filmhouse