alu2GJorqeE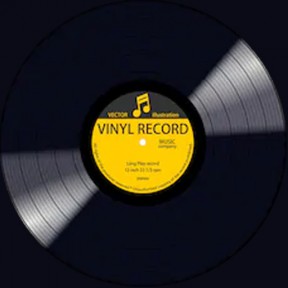 Patrick Cowley | Menergy (1981)
Patrick Joseph Cowley was an American disco and Hi-NRG dance music composer and recording artist. Besides Giorgio Moroder, he is often credited as a pioneer of electronic dance music.
Patrick Cowley was born October 19, 1950 in Buffalo, New York to Ellen and Kenneth Cowley. The family originated in the Horseheads and Corning areas of New York and lived in Rochester, New York.
During his teenage years, Cowley became a successful drummer with local amateur bands before attending Niagara University and later the University at Buffalo to study English.
In 1971, at the age of 21, Cowley moved to San Francisco to attend the City College of San Francisco (CCSF) where he studied music, specifically the use of synthesizers.
Shortly after his studies began, Cowley's work was noticed by a local musician, Sylvester, who asked Cowley to join him in the studio.
Cowley's synthesizer innovations resulted in the album Step II, which made way for the global recognition of Sylvester and garnered Cowley a job as a touring musician.
Slowly, his work on the synthesizer became synonymous with Sylvester's sound and was important in creating hits like "You Make Me Feel (Mighty Real)," "Dance (Disco Heat)," and "Can't Stop Dancing."
Though touring with a band kept him far from home, Cowley remained close to the roots of the San Francisco club scene. In 1981, Cowley found kinship with Marty Blecman, a producer/keyboardist who had worked at Fantasy Records, a predominately jazz and rock label.
The two formed their own label, Megatone Records, in the summer of 1981. His first solo hit was the single "Menergy," which hit Billboard's club chart in late October the same year.
In 1981, the first release on Megatone was the single "Megatron Man," followed by a full-length album of the same name. Cowley found more success in the '80s with several chart-topping hits.

At the time he released "Megatron Man," he also teamed up with San Francisco singer Paul Parker. Both wrote and produced the dance-oriented single "Right on Target," which reached the top of club charts.
He found even more chart-topping success teaming up with Sylvester once again to produce the single "Do You Wanna Funk" for Megatone. In 1982, Cowley produced his final album, Mind Warp, for Megatone.
That year also saw the official release of Cowley's remix of Donna Summer's "I Feel Love" originally made years prior but previously unavailable commercially.
During a world tour with Sylvester in late 1981, Cowley complained of feeling increasingly unwell. Upon returning to the United States, he visited a doctor who diagnosed food poisoning.
Weeks later, with his condition only worsening, doctors again failed to identify what was wrong with him. At this early stage in the history of the HIV and AIDS, misdiagnosis was common and so Cowley, who was gay, was discharged from the hospital (in 1982) after doctors could do nothing more for him.
Cowley died at his home in the Castro District neighborhood in San Francisco on November 12, 1982. He was 32 years old.
Several Cowley-related anthologies were released over the course of the following decades, beginning with Catholic, a compilation of late-'70s recordings made with Jorge Socarras.
There are no comments yet.