rX3NEnh-4GY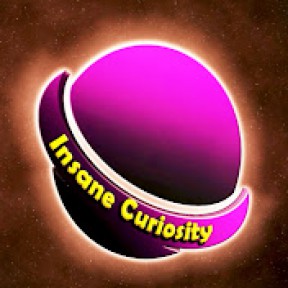 Astronews | Recent Space News Discoveries 3
Welcome to the third review of "Space and Astronomy" news, selected for you by Insane Curiosity Channel. The news, which will be weekly, will try to provide a quick overview of everything interesting happened in recent days in the field of astronomical research and space exploration.
1 | Are you ready for the flight of Ingenuity? At the end of March, the Jet Propulsion Laboratory hosted a press conference where it detailed the plans for the drone that hitched a ride to Mars attached to the underside of the Perseverance rover. 
The scientists and engineers behind the drone announced that they've now picked a site for what is expected to be the first powered flight on another planet. With the site settled, they're now targeting April 8 for the flight, which will be the first in a monthlong series of test flights to validate the technology.
2 | Good thing...the rocket that will take NASA back to the Moon, works! 
It has been a long, difficult, and expensive road for NASA and its Space Launch System rocket. But on March, 17, the space agency got to taste some success with what appeared to be a nominal ground test-firing of the vehicle's core stage.
With brilliant spring sunshine blazing overhead, the four space shuttle main engines that power the rocket roared to life on a test stand in Mississippi. Then they burned for 499.6 seconds, exhausting the vehicle's supply of liquid oxygen. You will all remember that the first test, carried out in January, was stopped after just 67 seconds of ignition due to an abrupt increase in pressure.
3 | It's incredible! It collided with Jupiter in 1994, but "Comet Shoemaker-Levy 9" still apparently has things to teach us about the Solar System's largest planet.
4 | Curiosity to the rescue! Let's face it: with the launch of Perseverance on Mars, the activities of its predecessor Curiosity have gone a bit quiet. It is less talked about everywhere, in short. But not everywhere. On Apod (Astronomy Picture of the Day), the Nasa website every day publishes a spectacular image of our universe, on March 25, 2021, was published a panoramic photo of Mars in our opinion even better than that produced by Perseverance after landing.
5 | More good news for those who believe in the need to diversify space exploration initiatives: Russia and China will build a lunar station together!
Almost sixty years after the first human flight in history, Russia and China announce to have signed a collaboration agreement to build a scientific research station on the lunar surface, probably assisted by an orbital station. The project, specify the two superpowers, is open to the collaboration of other countries, under the principle of a peaceful exploration of space.
There are no comments yet.